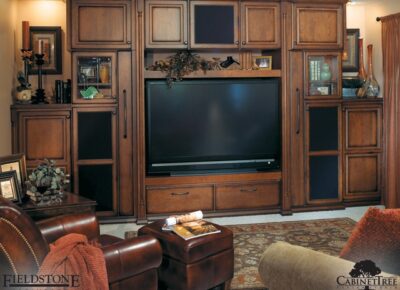 Experienced in all phases of construction, the professionals at The Cabinet Tree bring exceptional leadership to any project.
Our professionals assist a host of local builders, architects and interior decorators in providing design, leadership and project management successfully to clients throughout New Jersey, Philadelphia and the Jersey shore areas. Our experience while encompassing all phases of design and construction began over 2 decades ago. Our history allows our team the experience necessary to bridge typical communication gaps between designers, builders, interior decorators, installers and homeowners.
Understanding the skill sets required to bring an enjoyable experience and successful experience to a client, The Cabinet Tree team built the right network of professionals around them. The Cabinet Tree often assists clients in choosing an architect, interior decorator, remodeling company or builder.
Initial visit to the CabinetTree showroom
During this time you will meet our staff, and outline your vision and dreams for the project. You'll select your door style and finish from hundreds of current and traditional looks.
Visit your home or review the Architects Plans
Once we see the space, we can take the private measurements from either blue prints or though an in-home meeting by one of our designers.
Preliminary Design
During this phase, scale designs are made and presented to the client for a "walk-thru".This is to ensure the design and function meet your dreams. We'll present to you a visual on a large screen what your kitchen will look like at the end of installation.
Design Complete
This is as simple as signing the order for the manufacturer's purchase.
Order Placed
After your delivery date is scheduled, the payments are reviewed and made by the client.
Countertops, Tile, etc.
We can point you in the direction of our professional partners where you can select all the items that put the finishing touches on your dream.
On-Going Communication
Throughout this process, we keep you in the loop every step. Its important for all moving parts to act as one unit. There is on-going communication between the designer, you the client, and the installer.
Cabinetry Installed
This is where the dreams becomes reality, as we visit your home once again, install the ordered cabinet, and most importantly: make sure your dream came true. Upon completion, we gladly take pictures to capture the before and after of our collaboration.