Moorestown Cabinet Designers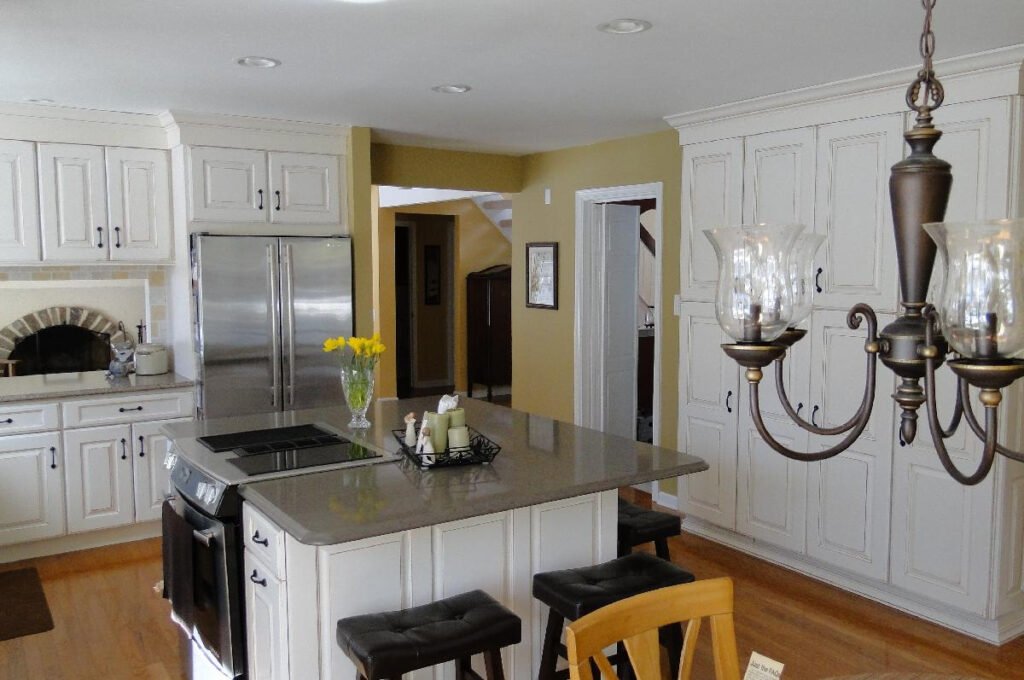 Trust in the top reviewed Moorestown cabinet designers at Cabinet Tree Design Center. Our design centers are located in Cherry Hill and Haddonfield, NJ, and we serve homeowners with beautiful cabinet designs throughout the area.
Moorestown is one of the most popular places to live in New Jersey, and one reason is the many beautiful styles of homes. Residents of the old styles of homes in Moorestown may love the historic look and feel, but you also may get frustrated with older cabinetry and less functional design.
Are you interested in giving your kitchen a beautiful new look and improving its function? Would you like to make your kitchen space more attractive for guests and increase your home's value? Interested in re-doing and remaking your bathroom? Want to turn your basement into a functional living space?
We feature cabinetry that is entry-level to full custom from multiple manufacturers to meet every client's need. Our price points range from lowest to highest, making us a viable option no matter your budget. From measuring, to design, to installation – our Moorestown cabinet designers are dedicated to results that you will love!
For over 20 years, we've had the most comprehensive showroom with traditional and contemporary options from twelve of the top manufacturers in the world. Our team has over 100 combined years of experience, and we can redesign kitchen cabinets in any style home. The team at Cabinet Tree lives and breathes design, ensuring our clients a focus and determination for quality results that is unmatched.
Credentials of Our Moorestown Cabinet Designers
Bachelors Degrees from accredited universities
Trained in "2020", the leading design software on the market
Decades of Industry Experience
Testimonials
"Art Davidson of CabinetTree Design Studio worked with me to renovate a small kitchen in a 30 year old condominium. He designed the cabinetry and layout to maximize the space, and all within my modest budget! I love my kitchen, and recommend their professional service team for any project. Thank you!" – Nancy W., Google review
"The entire staff at the CabinetTree Design Studio is a pleasure to work with. They are on the short list of trade professionals that are reliable, knowledgeable, and actually care about the 'customer experience'. They have a terrific eye for design to help make your vision a reality." – Scott K., Google review
"Excellent experience all around. Art actually listened to what I wanted and needed and made it happen! My kitchen is even better than I imagined. I would highly recommend the CabinetTree!!" – Jennifer K., Google review
Contact our staff to get started or click here for a free design consultation, and we'll be sure to reach out!
Interested in seeing more case studies, testimonials, and suggestions? Follow our Facebook page today!