The South Jersey Kitchen Cabinet Design Studio
The CabinetTree Design Studio in our new Cherry Hill, New Jersey location on Springdale Road offers a greater selection and pricing than any other South Jersey - Philadelphia area cabinetry dealer, without exception!
We feature cabinetry that is entry level to full custom, with offerings for every pricing level – we are able to meet every client's budget, desired style and function.
For over 20 years, our showroom has featured the most samples of traditional and contemporary cabinet options, from Showplace, one of the top manufacturers in the world.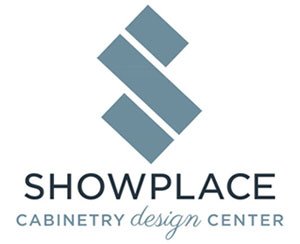 ---
Our work with architects, interior designers, and builders over the past twenty-five years has produced thousands of kitchens and baths throughout New Jersey. More importantly, our customers are overjoyed with their new living spaces. With a combined 100 years of design experience, the professionals at The Cabinet Tree Design Studio deliver value in every form.
---
The designers at the CabinetTree Design Studio are here to listen to your ideas and then design your new bathroom to your needs and dreams. We design your new bathroom with products that are perfect for your taste and budget.
---
Our design team has the experience and background you need to design a new space that makes everything easier and looks great too!
---
Have another project in your home that needs our help? Reach out to our design team today! The professionals at The Cabinet Tree are experienced in all phases of construction, and bring exceptional leadership to any project.

Customer Reviews
Cathy Lowther ★★★★★ Arthur helped me to create a beautiful, kitchen, laundry and bar area in a home the home we renovated. My unusual ideas were well received by Art and executed exactly as I had imagined. 5 stars just isn't enough ~ 10 stars!!
Lakes Scott ★★★★★ The entire staff at the CabinetTree Design Studio is a pleasure to work with. They are on the short list of trade professionals that are reliable, knowledgeable, and actually care about the 'customer experience'. They have a terrific eye for design to help make your vision a reality. I have worked with them for over 15 years and I know if I refer a client to them for cabinetry and design that they will be in the best of hands.
Nancy Nazarethian Wiseley ★★★★★ Art Davidson of Cabinet Tree worked with me to renovate a small kitchen in a 30 year old condominium. He designed the cabinetry and layout to maximize the space, and all within my modest budget. I love my kitchen, and recommend their professional service team for any project. Thank you!
Brandon Ettinger ★★★★★ Art and his team were amazing. They helped design, select and implement our dream kitchen from beginning to end. Art was always open to our suggestions and always there to provide input when we needed some direction. Highly recommend Cabinet Tree Design Studio for any and all cabinetry needs.