Cabinet Tree knows that South Jersey Kitchens are the heart of every families home. Our lives and heart are drawn there for so many reasons, and it's the place in so many homes where families and friends smile the most! All of us often begin and end our days in that special room, so it should be designed to function well, be comfortable, and look great.
A recent survey said that when friends or family visit - the kitchen is the room they gather in first! It's true. That is where our lives and hearts beat together…meals, homework, a cup of java with a friend - a comfortable gathering point. So much happens in the kitchen, so it is "the place" that should have a special touch…comfort, function, beauty. Your dream come true. At Cabinet Tree, we can build your dream kitchen so you can live your dream.
At our showroom in Cherry Hill you can see all types of countertops, back-splashes, flooring, tile, and knobs & pulls. Our designers can help you find the combinations that meet your style and look great together.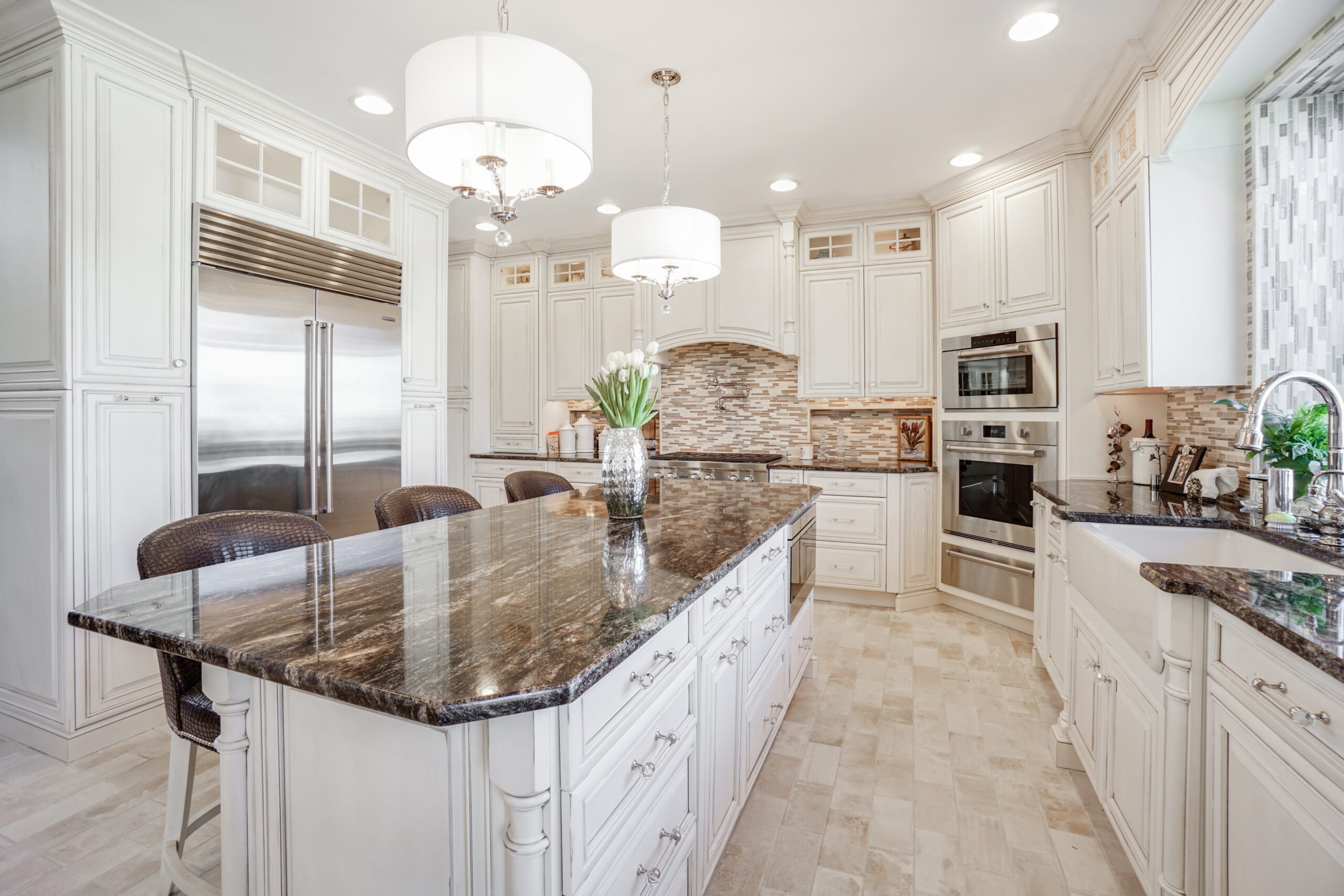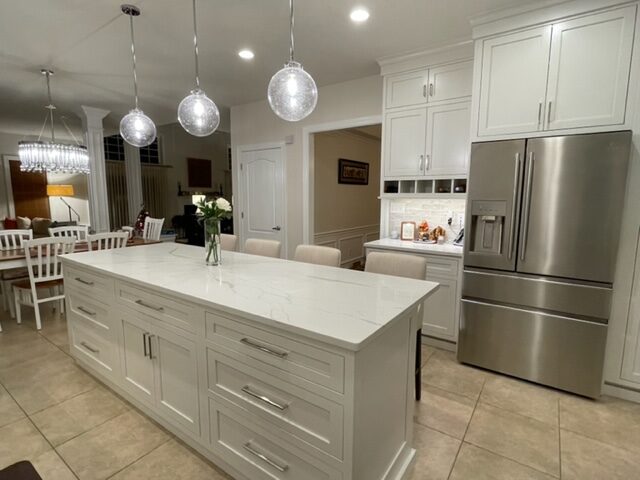 Your South Jersey Kitchen Redesign Professionals
Our work with architects, interior designers, and builders over the past twenty-five years has produced thousands of kitchens and baths and other spaces using cabinetry throughout Central NJ, Jersey Shore, and South Jersey. More importantly, our customers are overjoyed with their new living spaces.
With a combined 100 years of design experience, the professionals at The Cabinet Tree Design Studio deliver value in every form.
The Cabinet Tree offers a wide variety of countertop materials and surfaces from an extensive list of fine manufacturers. Our lines of cabinetry range from the least expensive and budget conscious to the finest hand-crafted furniture in the country. Our product offerings can accommodate projects in all price ranges.
These cabinet lines include the healthiest and lowest VOC products in the industry, builder products, semi-custom cabinets as well as handmade cabinetry. Off the shelf stock cabinets need just a couple days for delivering while fully custom Cabinetry lines require a more planning for the 3-4 months manufacturing time necessary to be hand crafted.
Whatever the price range, our aim is to bring the most value to our customers. We accomplish this through both efficient unique designs and diligent responsible product selection.
Our Team Approach brings systematic procedures to ensure client experiences at The Cabinet Tree are unmatched. A focused, knowledgeable staff, with pronounced individual strengths, blend together seamlessly.
When you hire The Cabinet Tree, you get a team of people that will work closely with you to bring your Central NJ, Jersey Shore, and South Jersey Kitchens to life right before your eyes.